AEM2023
EMergo could not miss the main AEM event that will be held in Fitzroy Island the next September. On Tuesday 5th Andrea Viezzoli will present "Lessons learned from a decade of AIP modelling", and Francesco Dauti (University of Milan) will talk about joint inversions of AIP (Helicopter-borne, Fixed-wing and Ground IP). On Wednesday 6th Matteo Read more
The biggest AEM survey in Italy has been completed
After almost 5 months, Skytem has completed the acquisition of more than 20,000 linear Km in Brescia Province. We performed QC activity day by day and the preliminary modelling. Now we are going to deliver the final results Read more
IMAGE23 – Workshop on IP
On 1st September Michele Ciaffarafà will talk at the Workshop on Ground and Airborne IP in Houston, Texas, The title of his presentation is Lessons learned from a decade of AIP modelling help closing the gap between airborne and ground IP. Read more
Experts geophysicists based in Italy
Welcome to EMergo
EMergo is home to geologists and geophysicists specialized in the use of Airborne ElectroMagnetics for different applications, globally. Andrea Viezzoli and Antonio Menghini founded the precursor of EMergo (Aarhus Geofisica) in 2012, when they saw an opportunity to create a niche market in the advanced use of AEM. Hundreds of projects later, as big data drives the business towards hands-off approaches, we remain true to our origins, dig deep and get dirty with the details that make the difference. Every project is different, every client is different. In the application of AEM, there is no one size fits all. We are the tailors.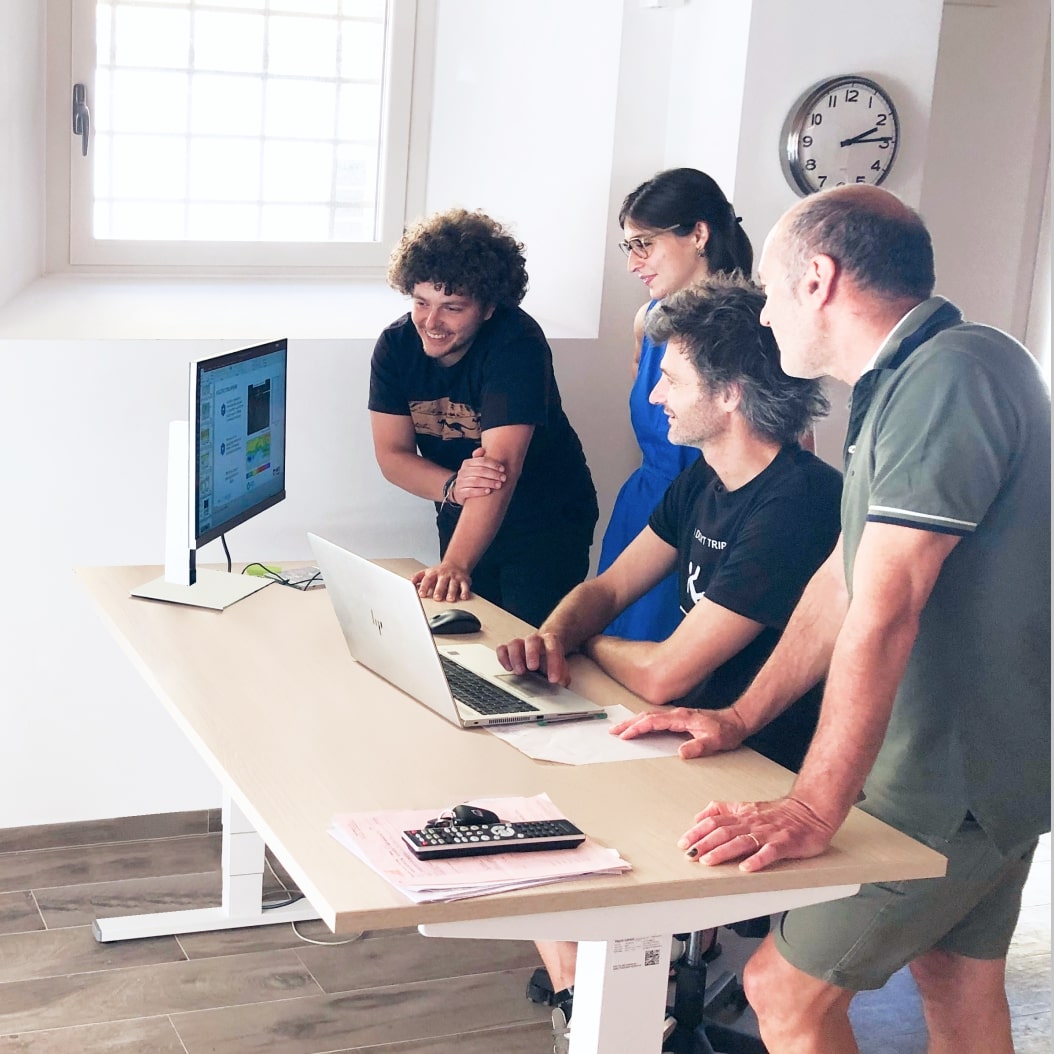 Tailored to the customer's needs
Our Services
Why choose us?
Strenghts of our method

Entire workflow
One stop shop, from project inception to drilling targets. Exclusive partnership with NRG Europa for data acquisition of Airborne EM, MAG, GRAV.

Tailored Solutions
Our services are tailored to the specific needs of customers. There are no standard services but customized and high-performance solutions.

State of the art modelling
Trailblazers in data integration, AIP modelling, geological interpretation. R&D oriented, yet results focused.